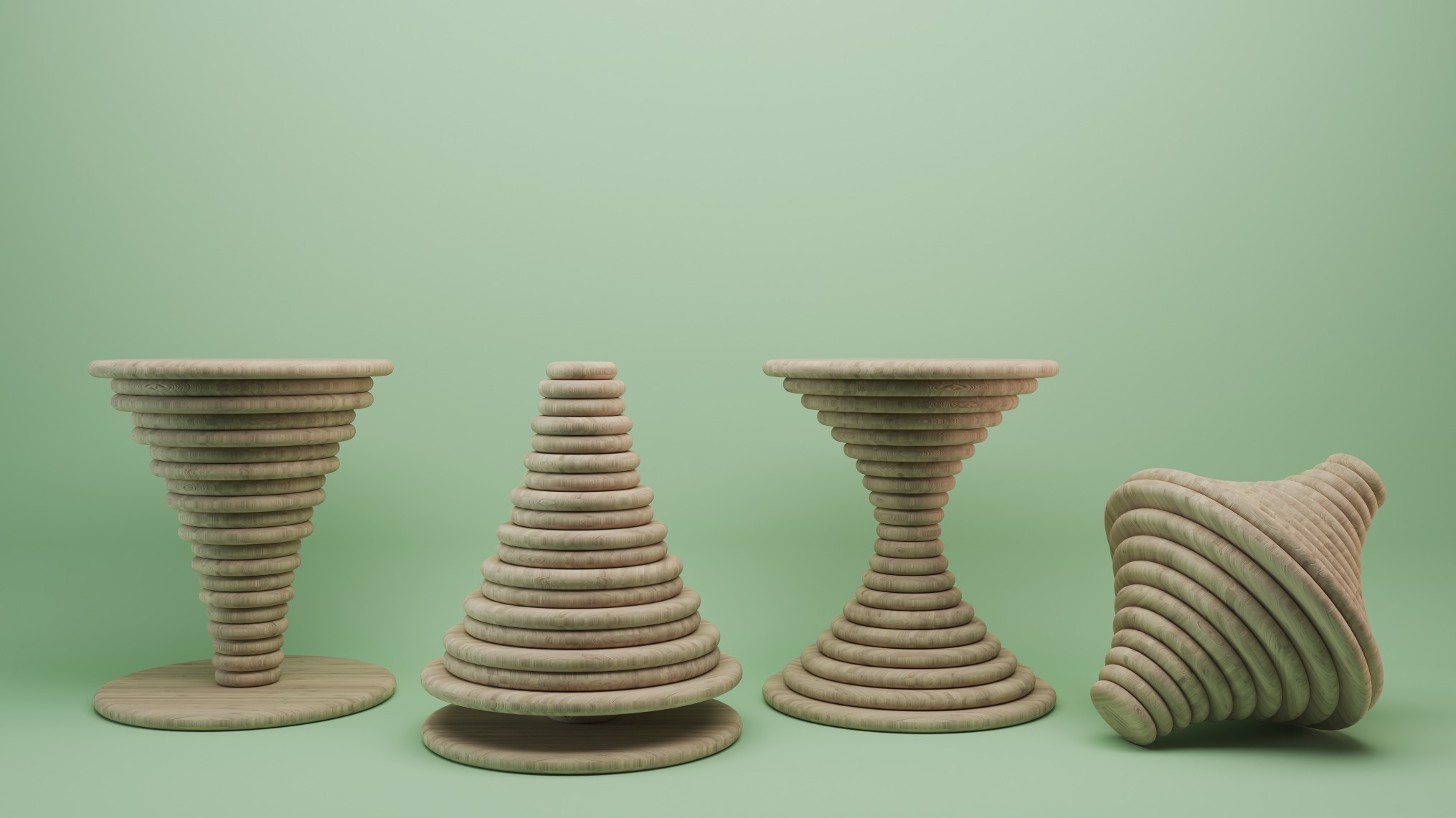 TAMAYI STOOL
CLIENT Objects With Narratives
YEAR 2019
LOCATION Brussles
TAGS
Objects
BUY objectswithnarratives.com
RENDER Bruno André Almeida Martins
- Shape things to your own liking -
One thing of the future is certain, that nothing is certain. As it rapidly changes over a relatively short amount of time, homes should be equipped with a tool that adapts to these transformations. A piece that acts as an adaptable instrument and performs very precise yet unpredictable.
This contemporary typology of furniture is intended as a process of assembling. It has a beginning but no end with a unlimited variety of configurations. Why not imagining a range of objects scoping from a functional bedside table or a sculptural hocker to an esthetical Christmas tree or even a playful spinning top. It becomes a toy, a stimulus for and old, reaching out to the mental pochés of our childhood. This timeless piece becomes nostalgic, contemporary and futuristic all in once.
As sustainability is one of our core values, the object is made from Moso bamboo. It is a fast-growing, renewable and durable material that requires zero chemicals and pesticides to grow. Finally by hand finishing this narrative by local crafts(wo)men, we subscribe to the mindset of the Japanese Wabi Sabi: transient, unfinished and imperfection.

---